3 EASY WAYS TO GET SHIT DONE WITH ADHD
HERE AT DRUNK REPUBLIC, OUR TEAM IS FULL OF ADD / ADHD BRAINS. THAT'S WHY WE THOUGHT WE WOULD SHARE SOME OF OUR TIPS.
SERIOUSLY, THINGS DO NOT HAVE TO BE AS HARD AS WE MAKE THEM.
Being an adult with ADHD and trying to function every day is really something, it is a blessing and definitely can be a curse, if you don't take care of your brain, the right way.
Here is how we keep our shit straight so we can actually get things done:


1. KEEP A written agenda
Do you ever forget the dumbest shit and all it takes is 5 seconds and then you spend 40 min trying to remember what it was you just forgot?
OR
Do you not even now you forgot until 4 am when you wake up out of a dead sleep in panic?
Well, if you have an ADHD brain, this happens on a level that regular brains can't understand. They can suck a big thumb when they try to act like they have the same problem, they have no idea.
Keeping a written agenda is a game changer. I personally use the bullet journal method or a "BUJO" (there is a how to video below). It is the best possible thing for people who have a lot going on, cannot keep track of it, or have to work 5 million times harder than those neuro-typical people.
The cool thing about a bullet journal is, it gives you a system to keep track of all of the things. You have a key to move tasks around so you don't forget, a calendar, numbered pages, and they are completely customizable. Don't worry, if you aren't creative there's plenty of templates to copy. Just check out Pinterest.
You can assign your tasks to whatever they need to do and migrate them according to your needs. Like, cross them out as you finish, move them to the next day so that you never forget about them.
For example, I need to get my laundry done, and that was on my list of to do's yesterday, but I didn't do it, so I put an arrow next to it. Then the next day I look back at the previous day and all the things with the arrow.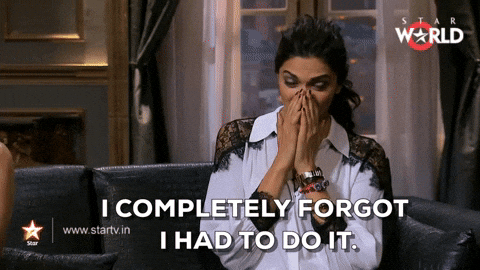 Now, normally, if I wasn't writing stuff like that down and NOT moving it forward, I would probably just stare at the problem, after forgetting that the problem was there at 10 o'clock at night when I go to bed. Then tell myself I will do it tomorrow, and the cycle begins. This method helps to STOP that cycle.
I am not the worlds most creative person, so I watched the step by step video below to make my first one.
WE PUT TOGETHER the supplies YOU NEED TO SET YOURSELF UP FOR SUCCESS:




Notebooks


Buying a numbered journal is a total win and major time saver. I also prefer the dotted paper. The flexibility and amount of writing you can get on one page is much larger than traditional notebooks.
I just bought from Amazon, I love it and had it in less than 24 hours. These notebooks are hard to find in a store.
1 DAOLEN Dotted Hardcover Journal Notebook [A5] [160 Numbered Pages] [100gsm] Thick Paper with Inner Pocket, 5.5"x 8.15" - Black
<<<<<<<<<<<<<<<<<<<<<<<<<<<<<<
2PCS dotted journals with B5 size 7.6" X 10",96 sheets/192 pages per pack,total 384 Numbered Pages. >>>>>>>>>>>>>>>>>>>>>>>>>>>>>>






PENS




I don't know about you, but I am REAL picky about the way my handwriting looks (yes I am neurotic). These pens keep my penmanship legible.


ZEBRA = FAVORITE
IT'S IMPORTANT TO GET PENS THAT DO NOT BLEED. THESE ARE THE PENS I USE, THEY ARE TESTED AND APPROVED.














2. SET TIMERS FOR EVERYTHING RIGHT WHEN YOU THINK IT. DON'T LOOK AT YOUR DEVICE.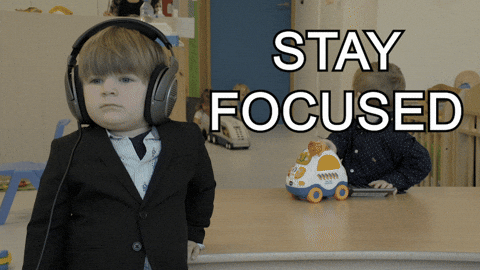 SHINY OBJECT SYNDROME IS REAL.
Maybe you feel me on this one, if I pick up my phone I'm lost for like, I don't know, at least 20 minutes AT LEAST on something else. Even if I tell myself I'm only picking up my phone because I need to check my texts or I need to set an alarm or a new turn an alert alarm off.


ALEXA - SETTING ALARMS
Inevitably, I am going down a rabbit hole and so in order to keep myself on track, without being distracted, I just talked to Alexa.
"ALEXA, START A 45 MIN TIMER"
"ALEXA REMIND ME TO DO LAUNDRY AT 5"
"ALEXA WHY IS OBAMA A TOOL" lol


3. NEVER LOOK FOR YOUR WALLET, KEYS, CHARGER, OR WHATEVER IT IS YOU LOSE ALL THE DAMN TIME again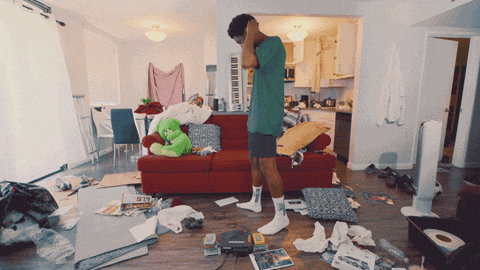 I HAVE WASTED A TOTAL OF DAYS in my lifetime looking for my fucking keys. It is embarrassing how many hours I have wasted looking for not only my damn keys, but things like my wallet. AT SOME POINT YOU JUST NEED TO SAY TO YOURSELF, "SELF, I AM NEVER GOING TO CHANGE THIS PART OF MY BRAIN, SO LETS GET A COUPLE TOOLS TO MAKE IT ALL BETTER".




GET YOURSELF A TILE OR 4
These little nuggets are a LIFE changer.I suggest if you want hours back in your life, get some.
You can also put them on things like your Apple TV remote. Because that finding that is a pain in the ass also.














Take your sanity back, ready go.
reach out to us if you need us, go team.
*WE ONLY RECOMMEND PRODUCTS WE HAVE TRIED AND LOVE. IF WE HAVE NOT, THAT WILL BE DISCLOSED. WE ARE AMAZON ASSOCIATES AND EVERY TIME YOU BUY ONE OF THE PRODUCTS WITH OUR LINKS YOU ARE CONTRIBUTING TO GROWING DRUNK REPUBLIC AND OUR MISSION.*


STEP BY STEP HOW TO CREATE A BULLET JOURNAL
PRODUCTS LIKE THE ONES ABOVE, BUT NOT TRIED BY US.